I believe Texas is going to get screwed. They beat Oklahoma on a neutral site. The Texas Tech experience does not matter. Texas beat Oklahoma. Neutral site. It took a fluke drop for Tech to beat Texas in Lubbock and Tech gave everything, and the Roz means irvrething for that game.
But the Grandies are in the tank for Oklahoma. Sam Bradford is an American hero. Joaquin Iglesias is a Holy Wide Receiver. And DeMarco Murray? He's spectacular.
*sigh*
But Michael Crabtree? He's the best receiver in the Big 12. And even if Graham Harrell is gone? Taylor Potts is dreamy. Or a damn dirty three-starred hippie. Whatever. Boy needs to remember the first rule of picture day.
GET A HAIRCUT HIPPIE!
And Oklahoma State's is powered by the wind. And their most key triplets shall be returning. High scores for everybody! Yaaay!
Baylor will win six games next year and a bowl game by 2010. What in the name of Grant Teaff has is going on with Baylor? Hope. Hope and Robert Griffin.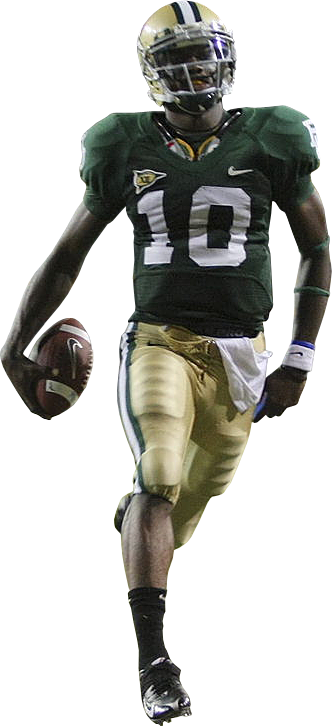 And Texas A&M becoming a basketball school? I have three words as a bitter Packer fan for that.
HAW, YA BURNT!