There was a real opportunity for the Brewers to close the gap. Carlos Zambrano and Rich Harden are dealing with injuries, and the team as a whole was slumping.
That being said? Your Milwaukee Brewers have hit a wall at much the same time. Two games blown by the bullpen, the inevitable Ben Sheets injury, and a general maliasie has fallen upon the Brewers. But through the darkness? A hero shall rise.
A versatile left-handed hitter who can play multiple positions with decent average and power. He's an American hero.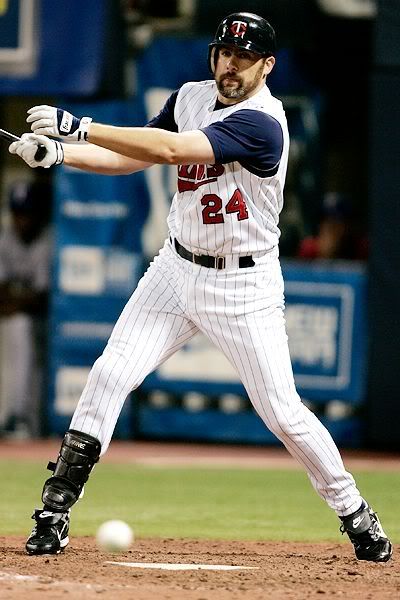 He is Mike Lamb! And now you all are in deep trouble.