If you have an important piece of the puzzle dating a celebrity starlet? You are in trouble. Flat out. Jesse Jackson best be cutting your nuts off, because your team just got theirs cut.
Don't believe me?
Look at the facts. There are four American footballers whom are engaged in the sexual relations with relative celebrity ladies. It's a ride in terms of levels of celebrity, the annoyance of a celebrity backlash, and it's got pretty pictures!
Yeah.
So let's go with the obvious.
Tony Romo
2006: Inexplicably, the Dallas Cowboys thought Drew Bledsoe was a valid choice as a starting quarterback. And they had no real insurance possibility besides an untested Tony Romo. So? They throw the kid in the fire, and? Solid play ensued.
133-178, 13 TD/5 INT. That's a 74.7 Completion Percentage. This kid had Montana, Brady, and what Michael Irvin would call top field slave blood running through his veins. It culminated in a five TD Thanksgiving Spectacular versus the Buccaneers.
ENTER...
Carrie Underwood
This adorable Chantreuse had her heart stolen by the gunslinger. But apparently? She got something in return. It was called his talent.
After they got together? Romo became a mere mortal. 85-157. 6 TD/8 INT. That's Trent Dilfer numbers. This culminated in...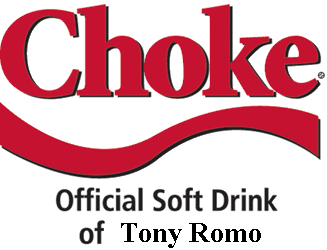 But like sands through the hourglass, so too were the days of Tony Romo's life. Bill Parcells became the latest in a long line of Terell Owens success stories, and like any celebrity relationship? Shit ended. It always does...so we'll move to 2007.
2007: Your Boy Romo was Gangbusters! He was tearing shit up through 13 games. 35 Touchdowns to 13 Picks. 3654 Passing Yards. A 67.4 Completion Percentage. The Cowboys were 12-1. Romo was on his way to the Super Bowl.
But you all know who ruined everything Cowboys fan...
4 games with 6 picks later? The New York Giants were ruining lives on the way to the Super Bowl. And the difference?
Tony Romo's still going with the girl. But look at the facts.
Romo Getting Celebrity Poon? 52.9 Completion Percentage; 7 TD to 13 Interceptions.
Romo going Without? 69.6 Completion Percentage; 46 TD to 18 INT.
The Cowboys are gonna start slow.
YAY!
Reggie Bush

Not the most superstarred of your football players, but he's got bill-paying skills. After all? A high two is something people don't give up for just anything. And after two straight thousand yard seasons? He was off to the bright lights and the bigger city of the Medowlands.
And guess what he managed to pull off...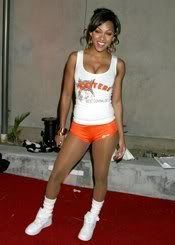 That's Meagan Good. Her career is like many before and many since. She has indie street cred from Brick and D.E.B.S. But her mainstream career? It is how you say, not so guruvy? Get it?!?
Sorry.
But Miss Good hooked it up with Mr. Jones. And Mr. Jones fell into a slump. Behind a line as passable as the 2007 Jets, he went from 4.1 YPC to 3.6. 9 scores to 1. He still rushed for 1100 yards, but that's ballast. And he had more shots with the rock too.
Nevertheless? If this relationship is still going on? I think Thomas could bounce back for two reasons. One? Alan Faneca. He's awesome.
And two? Meagan Good may not be celebrity enough anymore. I know. She was awesome in Waist Deep. But the Love Guru is a career killer. And she's in Saw V next.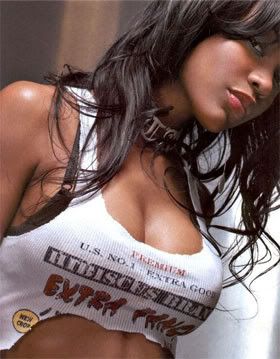 And that's a career killer!Reggie Bush
So, an undersized but shifty running back, may be nothing more than a third down back? What's so bad about that? Well, when you were the #2 Pick in the draft and expected to heal an entire coast? There's gonna be a problem.
In 2006? He showed the home run ability that made him special. In 2006? There was hope for him in the future. He could grow up to be more than Tatum Bell.
But a big ass and a sex tape rolled up on him like boom motherfucker.

And first went the home run threat, then went his knee. He's going to get one last shot at glory in 2010. But he's going to be yet another cursed #2 pick. And it's all Kardashian's fault.
But? There is a best case scenario. A famous quarterback dated a recognizable figure in 2007. And like Eliza Dushku being Brad Penny's muse? So too was it true for Peregrym for Ben Roethlisberger
Don't believe me?
Look at it this way...2006? Motorcyle crash. Emergency appendectomy. 59.7 Completion Percentage, 18 TD, 23 INT
2007? Dating Missy Peregrym. 65.3 Completion percentage. 32 TD, 11 INT. Playoff Berth.
And considering Reaper is a critically acclaimed program? Unless she has a controversial sextape? This relationship will be a success!
But for those of us who have a situation where we have our choice of the hottest women in the world and don't want to ruin our career? What should we do? Date a Sci-Fi Original Movie Superstar?
Sure, but there's an easier way. Do what Tom Brady does.
Date a Supermodel!
If you can out-sleaze Marko Jaric? You have a future!