Is a non-entity. If you want to get a player. You may as well pray for a declarating junior. I can guarantee you that. Why? There's a certain issue with the senior class. If you're in the Division 1-A? You've likely done nothing to improve your status.
Don't believe me?
Let's go through the Pro Football Weekly Top 20.
1) Cullen Harper. Benched (Willy Korn)
2) Curtis Painter. (Presiding over the death of Tillerball.)
3) Rhett Bomar. (He's in 1-AA. He's dominanting, but his extracirriculars are kind of awful.)
4) Tom Brandstater (Accuracy and TD/INT issues remain. But the tools are there.)
5) Todd Boeckman (Worrying about the hips and nips of his upcoming musical.)
6) Hunter Cantwell (Tom Brandstater with worse throwing technique. Also, his chances are getting KRAGTHORPED!)
7) Nathan Brown (A 1-AA version of Matt Flynn. With a touch better arm.)
8) Brian Hoyer (All his Senior success is tied to Javon Ringer's sex appeal.)
9) Chris Pizziotti (In a holding pattern until the All-star games. Like Nathan Brown.)
10) Nate Longshore (Teford QB's kind of suck as a pro. Especially ones that can't keep their jobs.)
11) Chase Holbrook (A Mummeball QB with a rag arm.)
12) Stephen McGee (Injured on a remarkable awful team.)
13) Rudy Carpenter (An injury prone David Carr.)
14) Chase Daniel (The negatives (an undersized system QB) hold until the all-star games.)
15) Graham Harrell (See Chase Daniel.)
16) Tyler Lorenzen (Broke his foot.)
17) John Parker Wilson (The man with a serial killer's name is inaccurate. With a rag arm. He's a bad Brodie Croyle.)
18) Sean Glennon (Benched. And rightfully so.)
19) Mike Reilly (An intriguing Division II'er who has the tools, but is playing some semblance of the Mummeballs. Also, has the most consecutive games with a TD pass. Quarterbacking Brian Shay.)
20) Drew Willy (A man who was on the fringes of the seventh round this season has done little to stem a rise up the ladder. To Round 4-5.)
Sure, this list is subject to change. Mike Reilly could decide to run a 4.53 at a Washington pro day. A backer could fund Todd Boeckman's musical. But the fact of the matter is that next year? Nobody on the list could pull this sort of talent.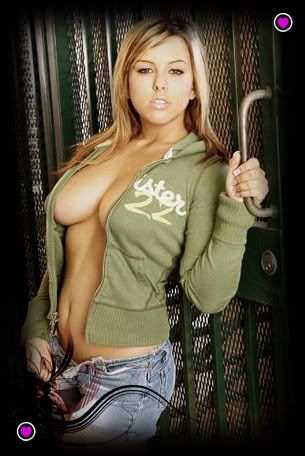 Provocative!