A list post? What?
I know. I know. But if Clovertine needs a blurb? I would go with...
"An Educational Experience!"--Andrew Rosin, Epic Carnival
And why is it so? That's why were here.
1. Camera Motion adds to the perception of awesome.
Not in a Paul Greengrass, Cloverfield sort of way. But the cameraman as narrator story is an easy rocket boost to a flagging story. And if it doesn't make you sick, it can be able to be a cheap way to get entertained.
2. Dexter's Sister could make the A-List.
Honestly. This might be merely me being predictive and speculative, but she could be awesome in an Judd Apatow-styled RomCom. Seriously. The pulse-pounding action doesn't come until late. And that needed an air quote.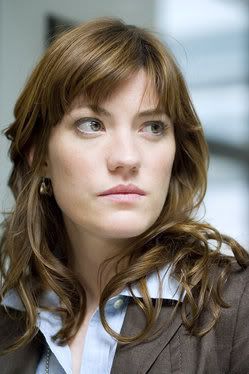 She'd be better than Kristen Wiig anyway.
3. Don't show the last scene of a horror movie in a TV Spot.
You'd think the marketing people would know that by now. And yet? No.
4. Zombies have officially become hack.
And as a man who reads Marvel Zombies and The Walking Dead and paid for Quarantine? That may be a Hell of a thing. It used to take Nick Cannon to keep me away from a Zombie Movie. Now? It's something else entirely.
5. Wait for Cable.
Seriously. Just do it.